A texture exploration of geometrics, curved edges and slight irregularities, Mid-Century Modern is planned and functional, but with moments of playful ingenuity. Inspired by the desert landscape and a modernist appeal, this style embraces lots of white to open up the space. Consider furniture with rounded, tapered legs, and pieces reminiscent of Eames Lounge or with Eiffel chairs. Large sliding glass windows and doors make excellent focal points and blur the boundary of interior and exterior.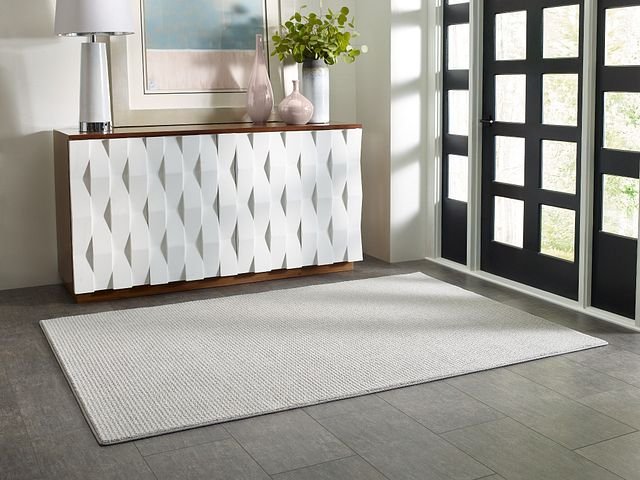 Mineral Mix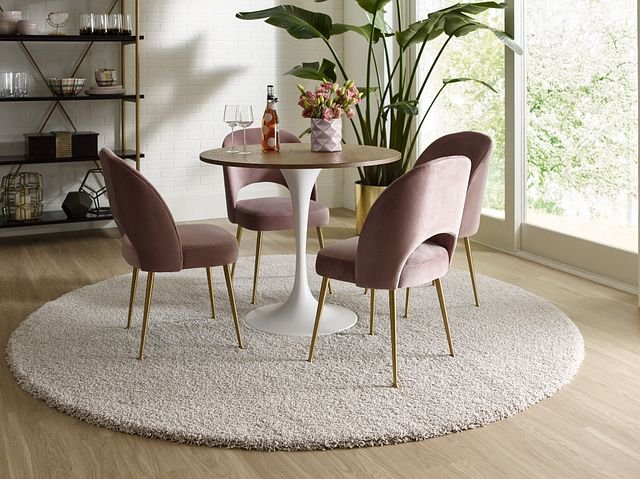 Palatino Luxury Vinyl*
*A round area rug is the perfect pairing with a pedestal dining table. Layer hard and soft surfaces in light and airy tones to embrace Mid Century Modern's timeless style.